3DEXPERIENCE for Academy
DIGITAL PLATFORM TO PREPARE THE WORKFORCE OF THE FUTURE
3DEXPERIENCE FOR ACADEMIA (R2019X)
3DEXPERIENCE for Academia, the most advanced software for product and learning innovation, is available in the cloud or on-premises, within your own operating environment.

Both options bring new capabilities to educators and students who want to experience the engineering practices of industry leaders for increased employment opportunities in the new global economy. Years of collaboration with educators and students across a wide variety of institutions and disciplines has led to a flexible, tailored set of learning solutions.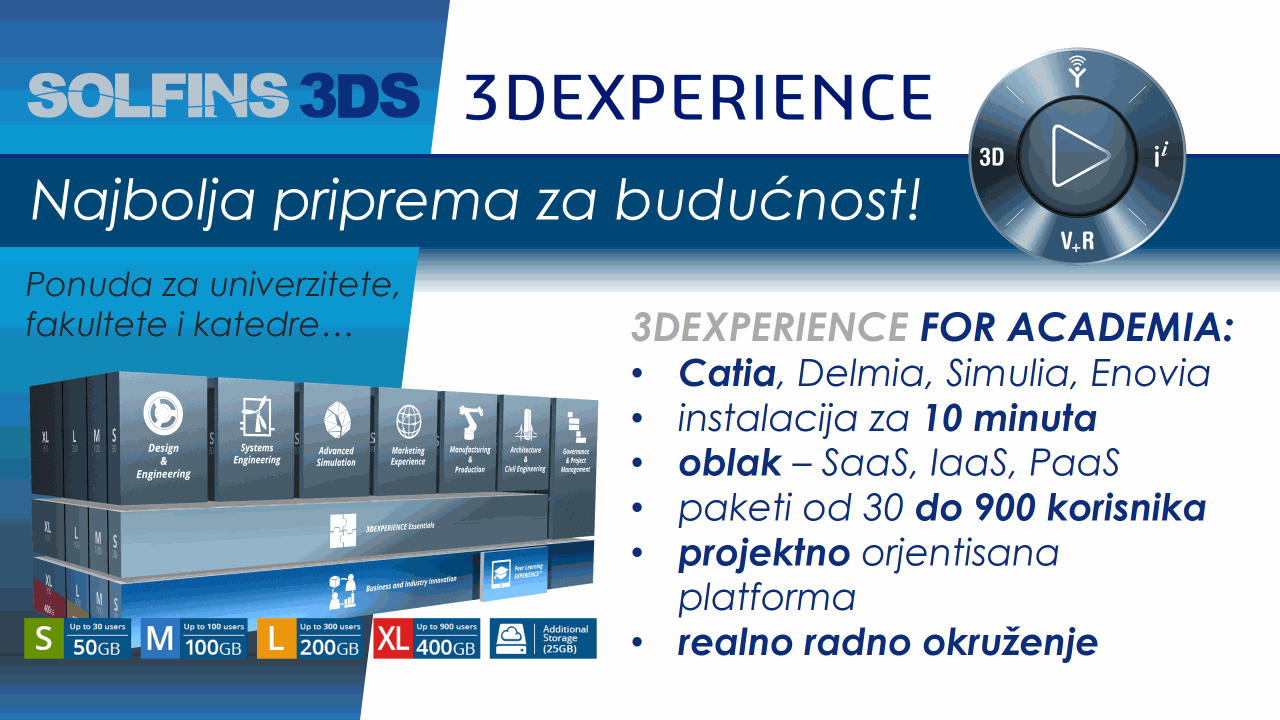 State-of-the-Art Software Tool for Education
3DEXPERIENCE for Academia encompasses a suite of world-class integrated applications:

CATIA - for product design
Delmia - for digital manufacturing
Simulia - for realistic simulation
Enovia - for collaborative innovation
3DExcite - for high-precision rendering and interactive immersion
Downloand Presentation (Click .pdf icon below):
Why on the Cloud?
Simple IT: Easy Installation - On the cloud, 3DEXPERIENCE for academia works on multiple devices, requiring only a 3D graphic card and Internet access.

Plug & Play start-up : Instant availability - The 3DEXPERIENCE platform—with advanced collaborative features—is downloaded and installed on devices on-the-fly and fully configured in minutes.

Simple maintenance : Secure, available 24/7, always up-to-date - The 3DEXPERIENCE platform is continuously serviced and the customer data is protected. The platform and its client software are automatically upgraded when a new version is available.

Simple Access : Anytime, anywhere - 3DEXPERIENCE for Academia is available from the lab, from home, from other institutions, or any location, without struggling with firewall issues. Collaborative, regional, or international projects have never been as easy and natural.

Simple acquisition : Predicable and affordable - Prices include all use and service cost and any configuration is easily scalable.
Solfins preporuka: 3DEXPERIENCE na Cloud-u
3DEXPERIENCE for Academia is an advanced platform designed for a variety of industries, enabling the new practices of the fourth industrial revolution. It offers the ideal infrastructure for bringing industry practices into learning. Encompassing comprehensive CAD, CAM and CAE capabilities, the platform provides powerful solutions for managing collaborative work and joint innovation. Modular, it can be adopted either in full, or just a specific component.
3DEXPERIENCE for Academia comes as a multidisciplinary social collaboration baseline. It can be extended with dedicated packages supporting educational, research and organizational processes in Design and Engineering, Systems Engineering, Manufacturing and Production, Architecture and Civil Engineering, and Project Management. New packages address advanced simulation and seamlessly create high-quality VR content for digital marketing and procedural learning.
3DEXPERIENCE for Academia:
BUSINESS & INDUSTRY INNOVATION
3DEXPERIENCE ESSENTIALS
DESIGN & ENGINEERING
SYSTEMS ENGINEERING
ADVANCED SIMULATION
MARKETING EXPERIENCE
ARCHITECTURE AND CIVIL ENGINEERING
MANUFACTURING AND PRODUCTION
GOVERNANCE AND PROJECT MANAGEMENT
Peer Learning Experience
"Peer Learning Experience" is innovative online learning platform where you can learn efficiently Engineering, Design, Project management etc…An account of learning paths and modules defined and developed by an international community of professors organized by committees.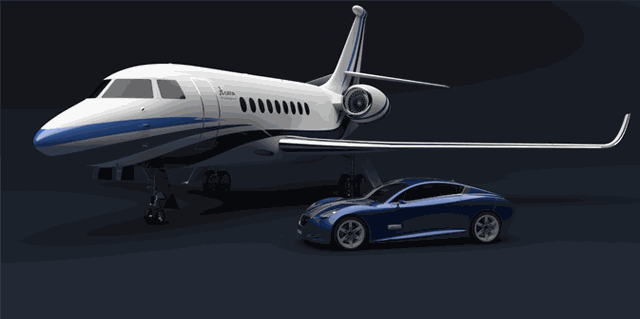 Catia V5 Student Edition
CATIA® is the world's engineering and design leading software for product 3D CAD design excellence.It is used to design, simulate, analyze, and manufacture products in a variety of industries including aerospace, automotive, consumer goods, and industrial machinery, just to name a few. It addresses all manufacturing organizations, from OEMs through their supply chains, to small independent producers.
If you stop and take a look around, CATIA is everywhere. CATIA is in the plane that just flew over, the car that just went silently by, the phone you just answered, and the bottle of water that you just finished.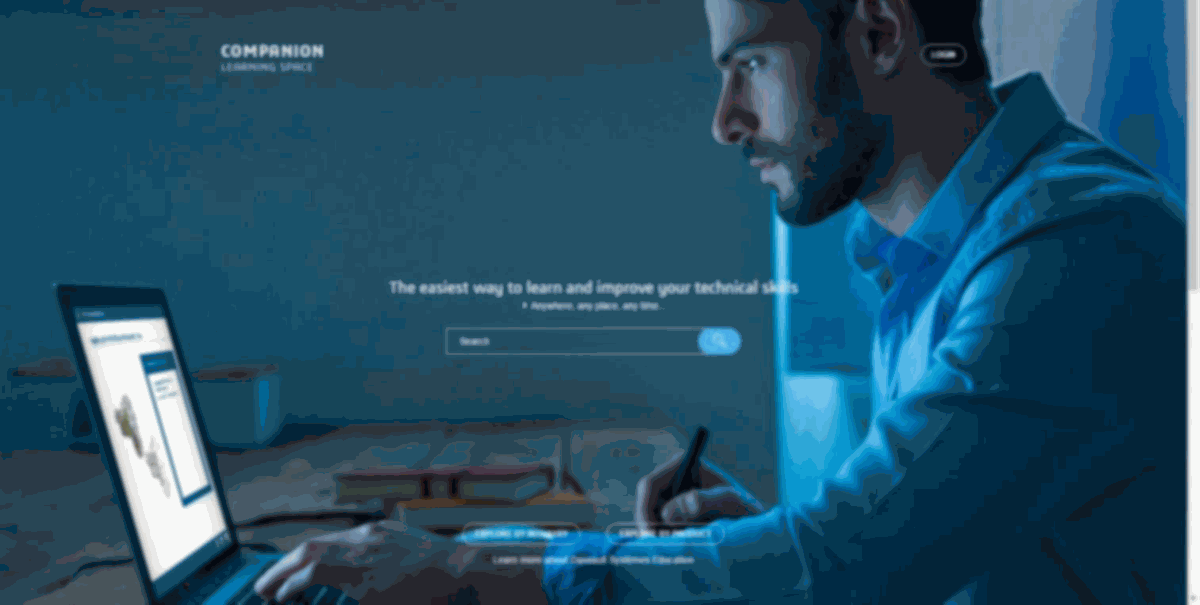 Catia V5 Online Training
From quick videos to the very complete user training for industry, hundreds of self-paced educational materials are available for students and educators whatever their prefered learning style.
Official Dassault Systemes Courses
One-year Software Licence
2 opportunities to get the certificate
English Language
Learn when you want, what you want...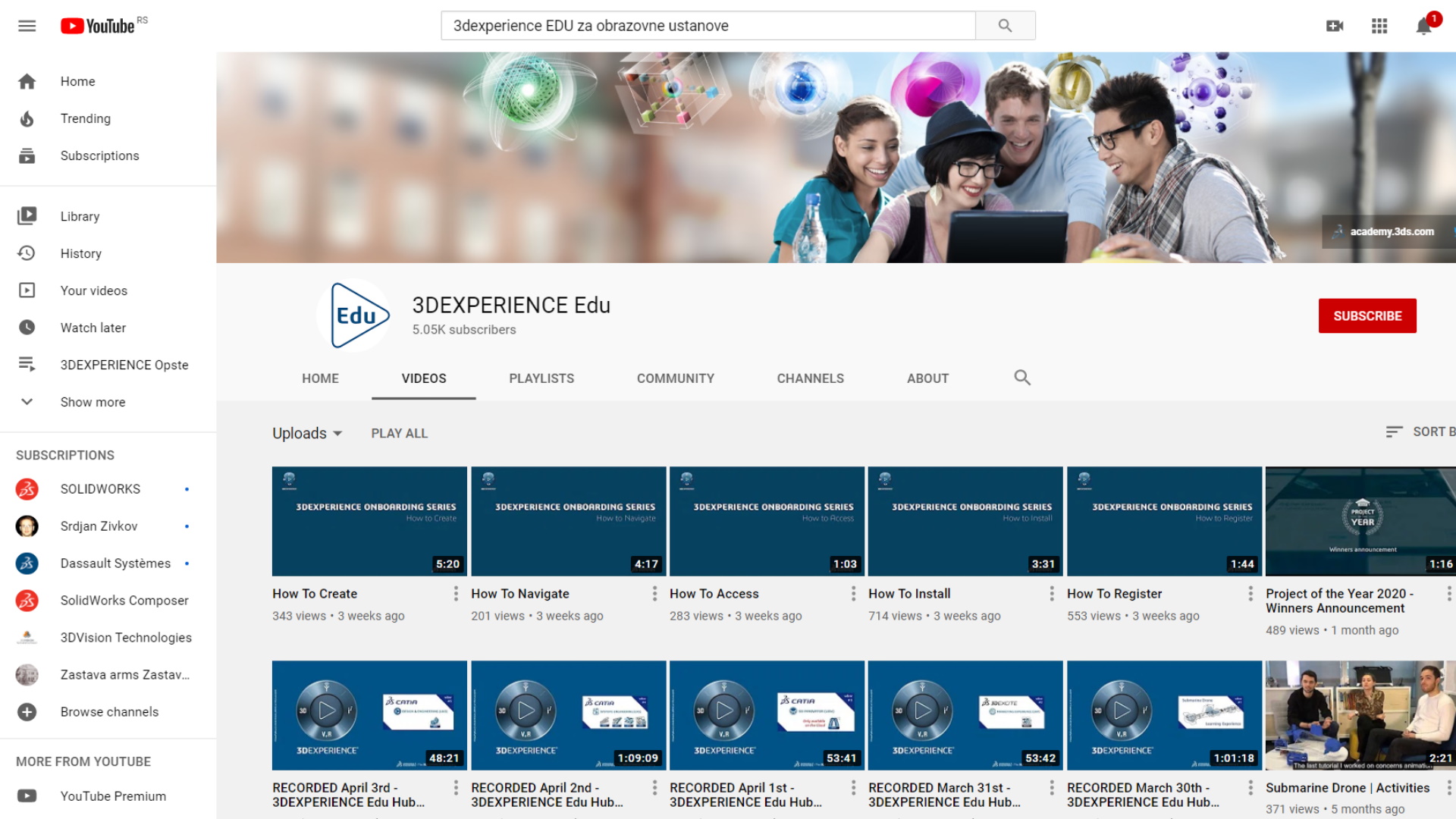 3DExperience EDU YouTube kanal
Velika baza znanja, tutorijala za početnike i korišćenje 3DExperience platforme u obrazovnim institucijama..