3DExperience DELMIA Cloud version
+ A WEBINAR AND CASE STUDY FROM THE SOLFINS PRACTICE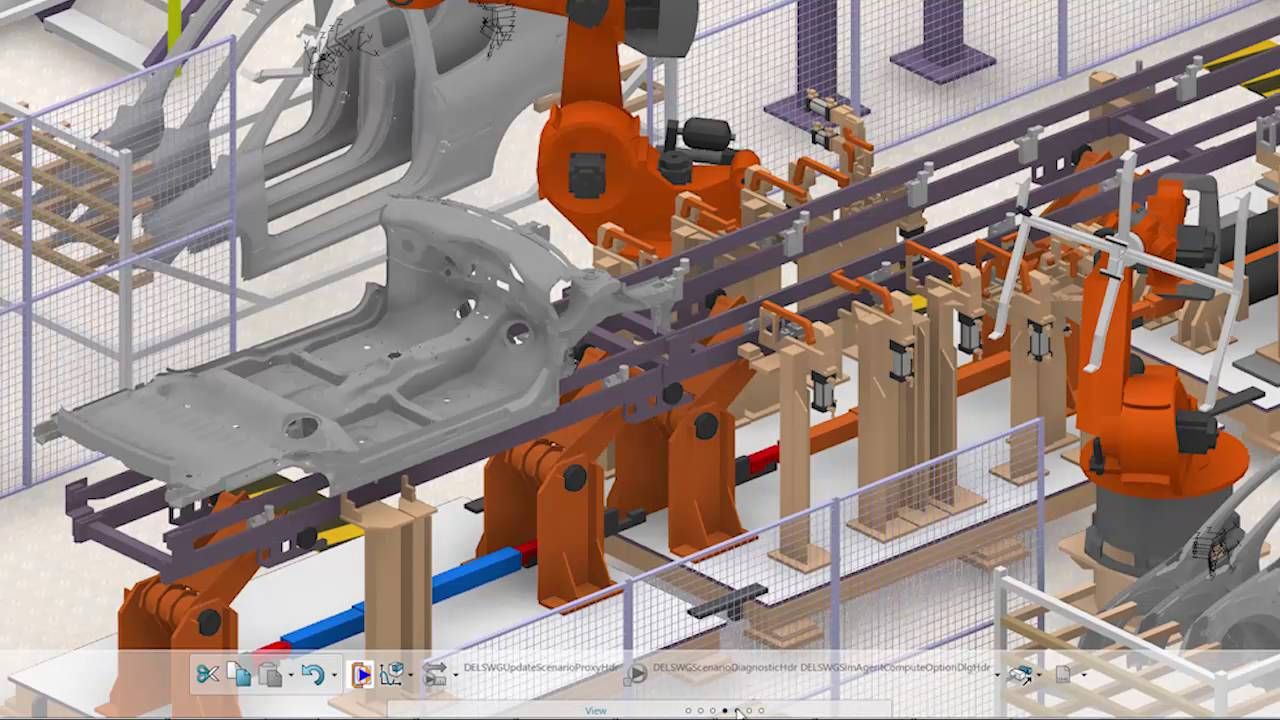 Digitizing your product
Programming CNC machines?

Conducting robots?

Leading a production facility?

Planning and managing your production?
Delmia 3DExperience on Cloud is the complete solution for your company!
Delmia, the most powerful software solution for complete production management, has been integrated into the state-of-the-art business platform - Dassault Systemes' 3DExperience.

3DExperience Delmia is available as a standard license and a cloud solution and in both cases provides the same reliability and set of functionality, as well as integration with the latest PLM platform and all other Dassault Systemes tools: Catia, Simulia, Enovia ... But. ..
Solfins recommends that you get the most out of the softwares offered to you- DELMIA on the cloud!
Delmia for production digitization
Delmia 3DEXPERIENCE digital manufacturing
DELMIA Digital Manufacturing provides manufacturers with a complete solution to create digital models that simulate products, processes, and manufacturing operations in a virtual environment...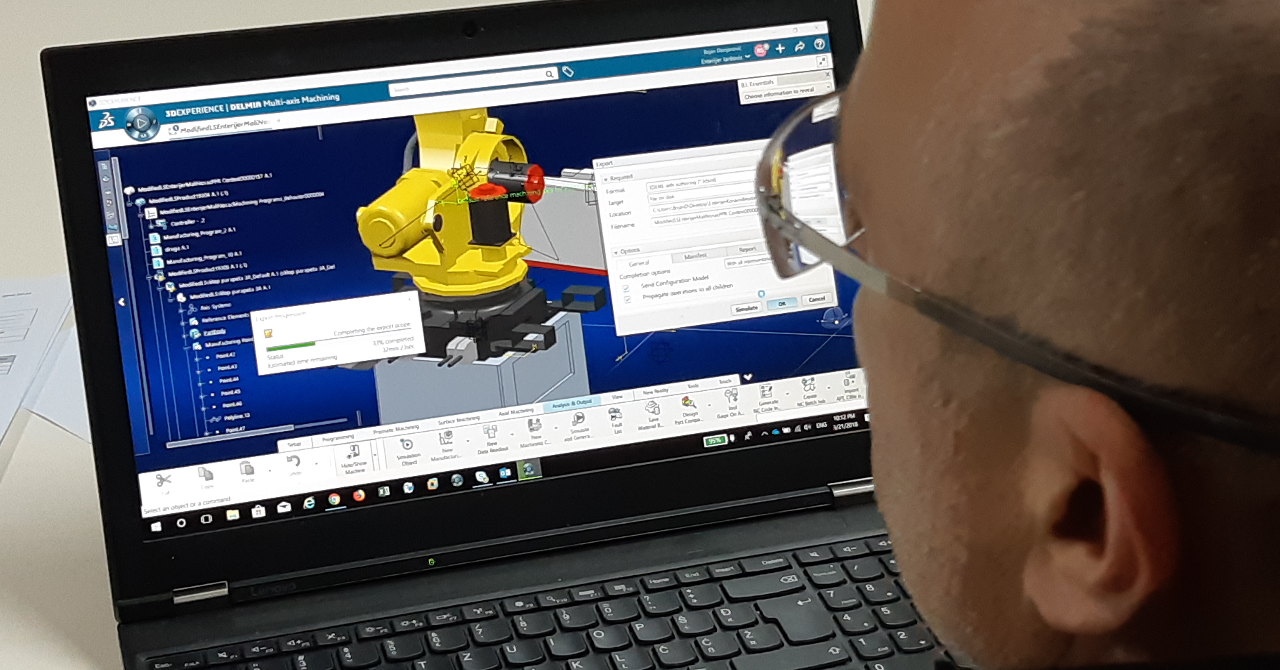 Instant installation on the cloud
Implementing the DELMIA cloud solution eliminates the cost of hardware investment and system setup, speeds up work by automatically connecting the libraries of CNC machines and robots you have in production, providing you with additional information and know-how for greater efficiency, reduced production costs, and increased profits.
You have the support of Dassault Systems at all times, which provides the latest software updates with automatic updates, takes care of the system itself, infrastructure, data, security, but also provides fast technical support responses.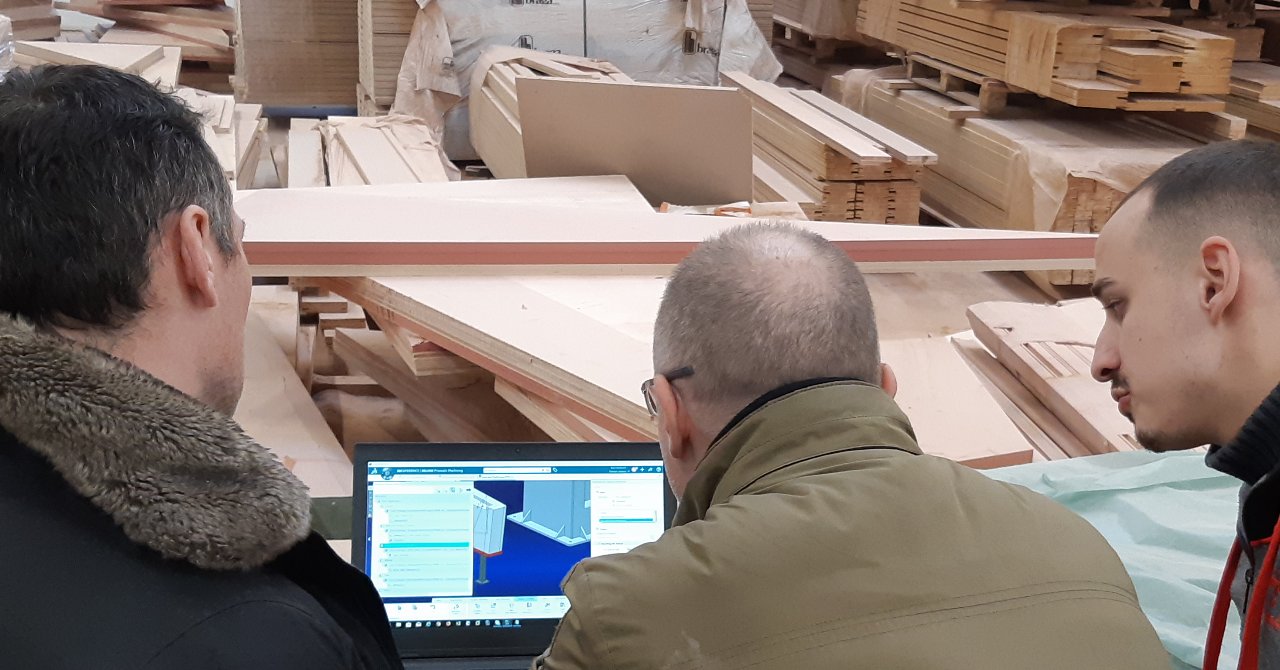 Cooperation in production
Take advantage of the Collaborative Manufacturing modules to get an enhanced, simplified, and more efficient user experience for all actors in the manufacturing and production cycle.
Collaborative Manufacturing User Roles: Manufacturability Analyst, Shop Floor Operator, Work Plan Release Manager, Process Simulation Reviewer, 3DEXPERIENCE Apriso, Process Plans Analyst.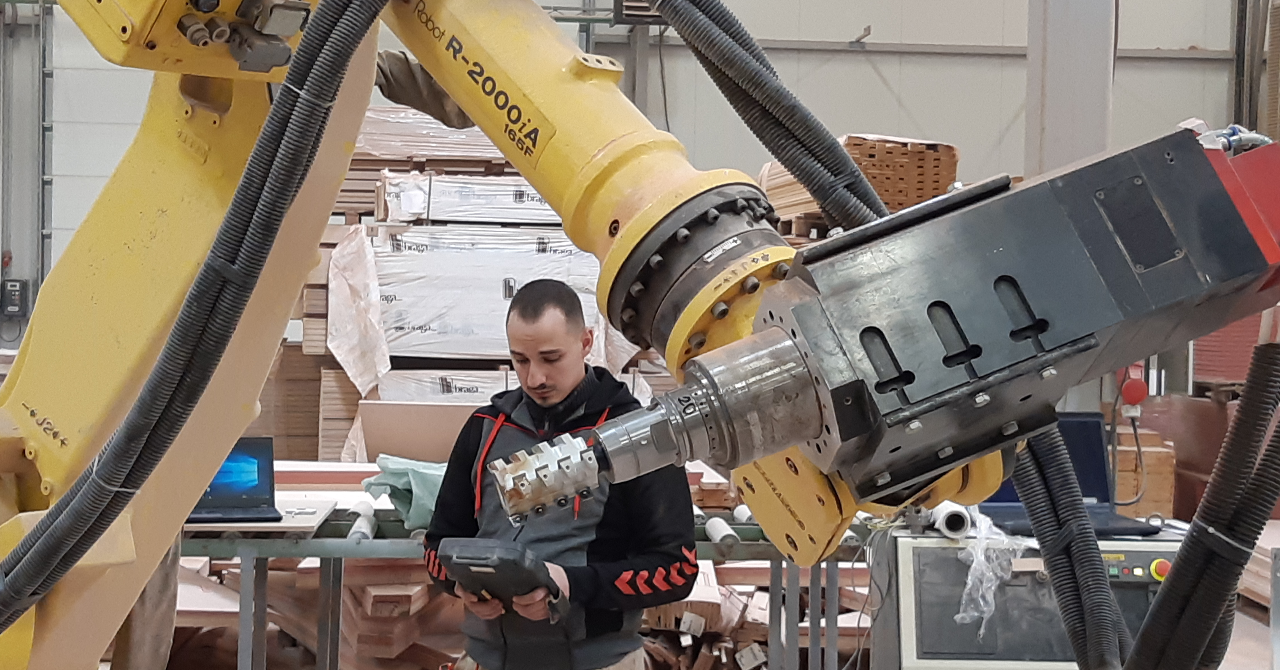 Ergonomics
Assess working conditions, ensure compliance, and quality assembly across platforms.
Ergonomics User Roles: Ergonomist, Car Design Ergonomist, Ergonomics Specialist, Work Safety Engineer.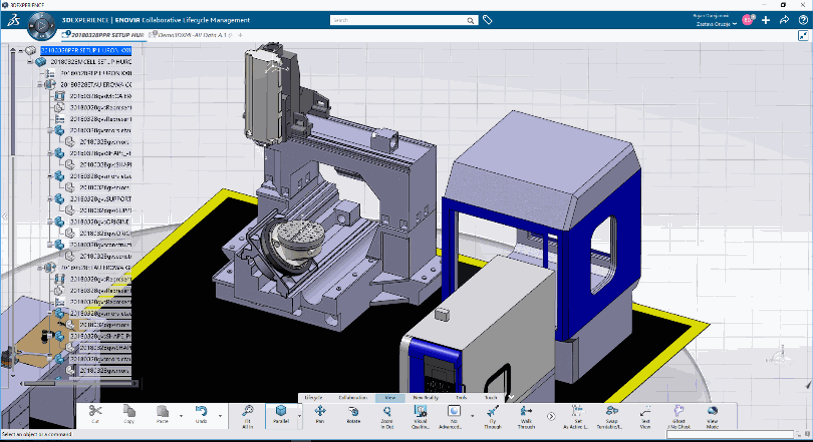 Controlling CNC machines
Define the operations of all CNC machines that need to create programs and generate codes.
Fabrication User Roles: 3D Design for Manufacturing Engineer, Additive Manufacturing Engineer, Additive Manufacturing Programmer, Cutting Tool Technologist, NC Prismatic Programmer, NC Milling Machining Programmer, NC Prismatic and Turning Programmer, NC Multi-axis Milling Programmer, NC Multi-axis Milling and Turning Programmer, NC Machine Code Validation Specialist, Drill & Fill Engineer.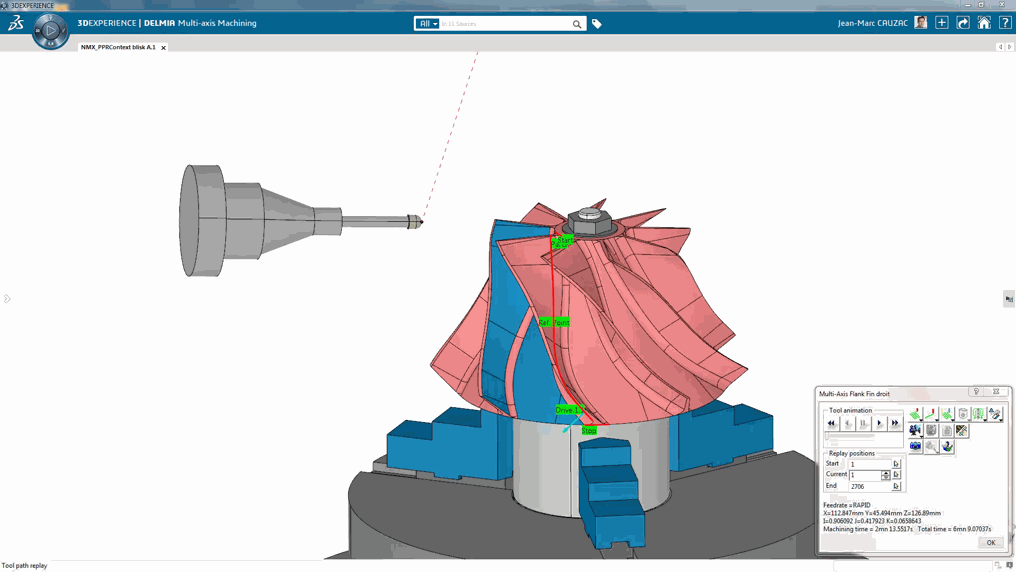 Production process planning
Create and optimize the build-to-order production process, as well as the lean production flexibility.
Process Planning User Roles: Manufactured Items Manager, Manufacturing Engineer, Process Planner, Fastener Process Planner, Time Study Analyst, Process Simulation Analyst, Assembly Simulation Expert, Work Instructions Designer, Plant Layout Designer, Industrial Engineer, Heavy Industry Assembly Planner, Heavy Industry Fluidic Manufacturer, Heavy Industry Process Planner, Heavy Industry Structure Manufacturer.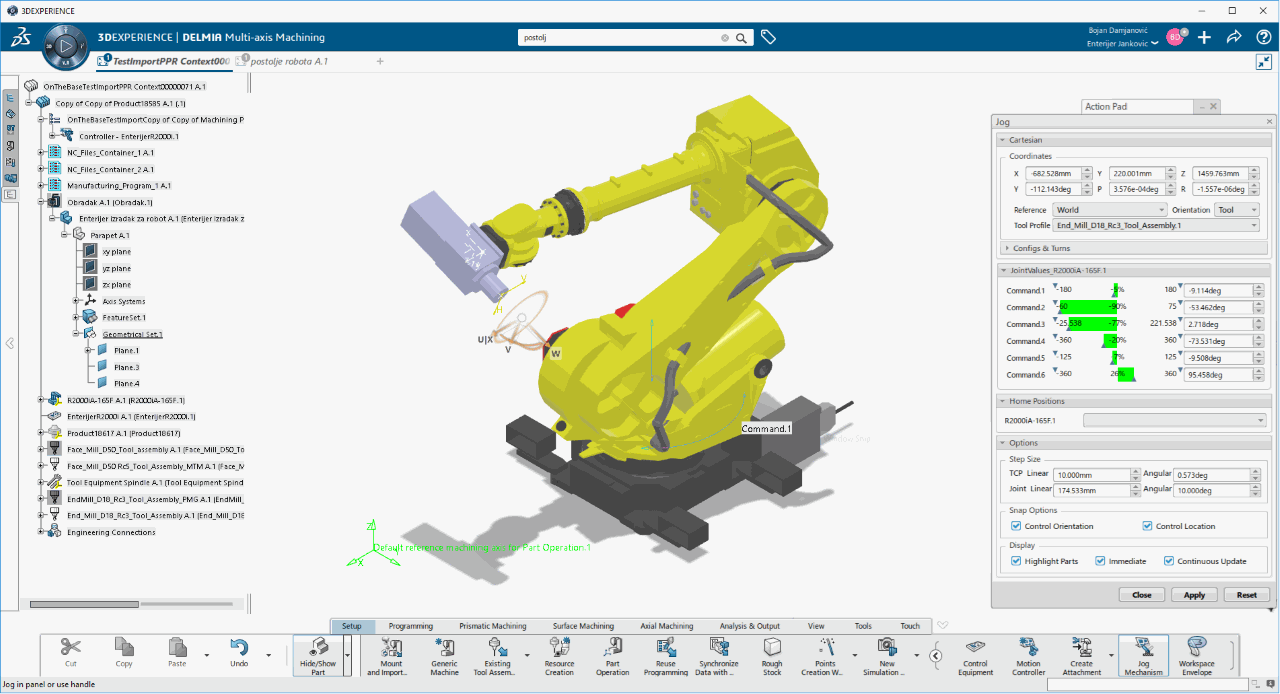 Controlling robots
Conduct robot reach analysis and reconciliation of workplace positions, complete preparation of robot operations optimized for your manufacturing facility, with the ability to educate and get to know operators through 3D model simulations of all operations.
Robotics User Roles: Shop Floor Equipment Simulation Engineer, Robotics Arc Engineer, Robotics Engineer, Robotics Surface Engineer, Robotics Offline Programmer, Robotics Spot Engineer, Robotics Native Program Validation Specialist, Shop Floor Equipment Engineer.

WEBINAR
Introduction to DELMIA 3DExperience Cloud
+ A Solfins Practice Case Study - DELMIA FANUC robot control at Enterijer Jankovic company
instructor: Bojan Damjanović, Solfins 3DS

duration: 45 minuta
Delmia R2018X
40 user roles for Delmia cloud
Manufacturability Analyst
A new user role in a new version of the software whose job is to conduct feasibility studies on the assembly process for designers
Manufactured Item Structure
Additive Manufacturing (3D printing) solution that includes new "3D printing virtual machine" models to drastically improve the quality of the additive manufacturing process
3DLean
Solutions for implementing advanced production methodologies and improving productivity in production halls.

Delmia 3DExperience Cloud in Serbia
implementation case study in the enterijer Janković company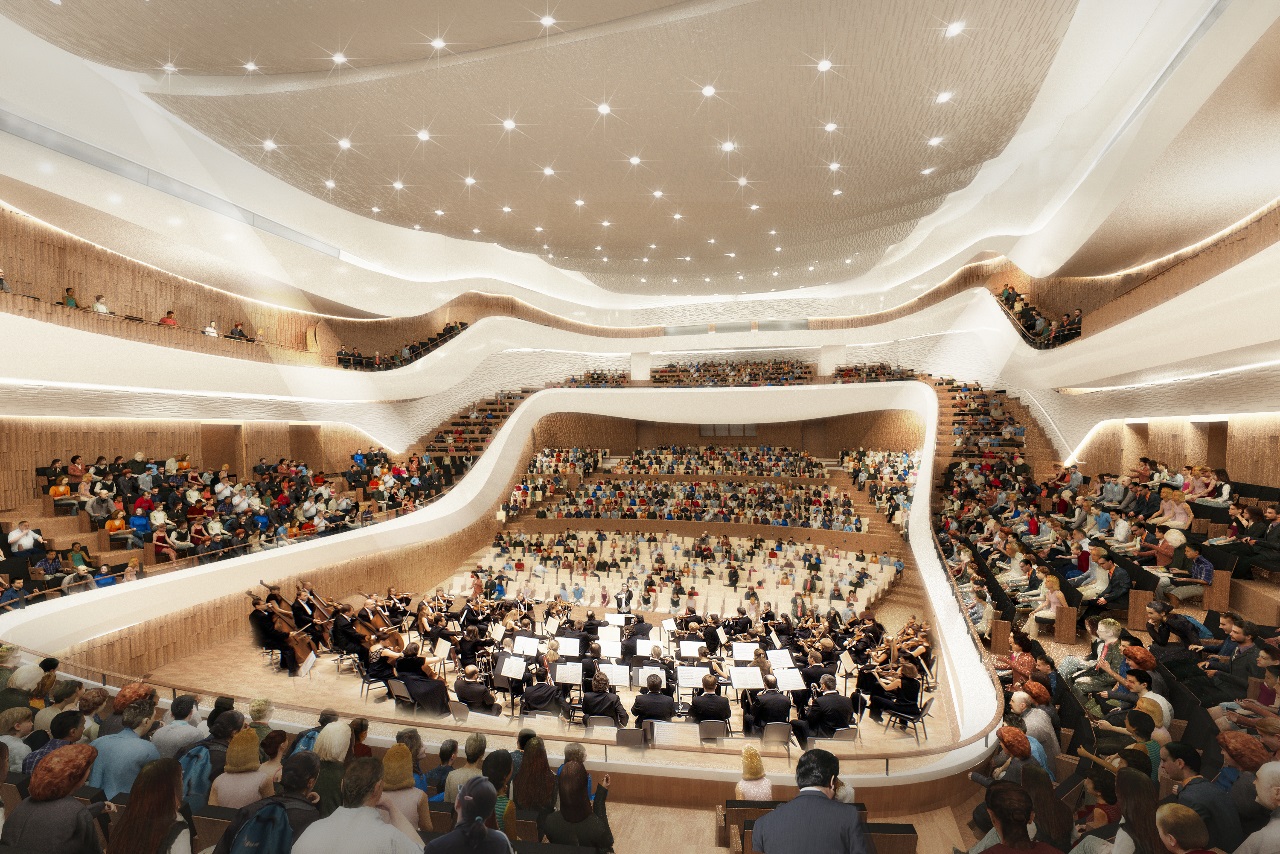 Moscow philharmonic
Due to the demanding project and strict deadlines, it was necessary to implement a rapid robot management solution for processing the complex geometry of the parapets of the balcony in the interior of the main hall of the new Moscow Philharmonic.
The Solfins team suggested Delmia 3DExperience Cloud to Enterijer Jankovic and within a few days the new robot began batch processing of dozens of complex elements installed at a construction site in Moscow.
For more details about this implementation: