xShape
Where Possibility Really Does Take Form
Rola na 3DEXPERIENCE platformi: 3D Sculptor i druge
SOLIDWORKS xShape is a browser-based subdivision modeling tool from SOLIDWORKS. Attendees will learn about the technical capabilities of SOLIDWORKS xShape and how it complements SOLIDWORKS desktop and SOLIDWORKS xDesign workflows.
xShape/3D Sculptor za jednostavno dizajniranje proizvoda
Šta je xShape?
and why is it for you!
Organic Shapes
SOLIDWORKS xShape is the 3D subdivision modeling tool on the 3DEXPERIENCE Platform, used for creating designs that require organic shapes with very smooth transitions.

Made for Innovation
It is the second "xApp" in a portfolio from SOLIDWORKS that allows industrial designers, digital artists, and engineers to create innovative products in a new way.

All Devices
It runs fully in a browser, so no installation is necessary, meaning more freedom to choose the device you want to work on.

Koliko je jednostavan xShape?
tri jednostavne komande za 90% problema geometrije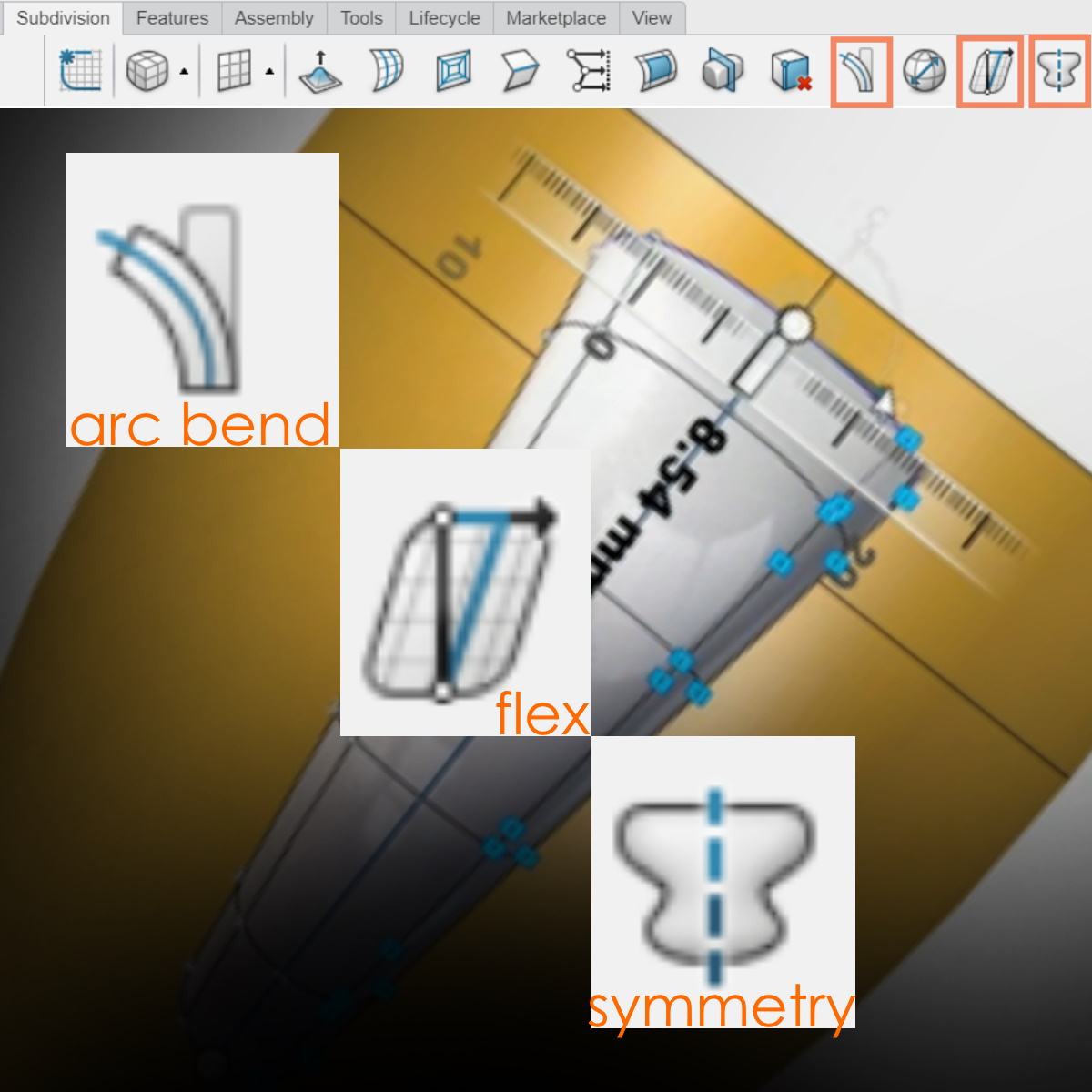 Dizajniraj jednostavno složene oblike
Modelovati oblike u industrijskom dizajnu nije jednostavno jer svaki pokret kursora miša ili olovke ima posledice na geometriji koje možda ne možemo odmah da uočimo.
Sa SolidWorks cloud rešenjima na 3DExperience platformi ovi problemi nestaju a logika softvera prati i logiku procesa dizajniranja:
prikazi u realnom vremenu

simetrično praćenje rada na krivama

logično izvijanje kompletnog elementa...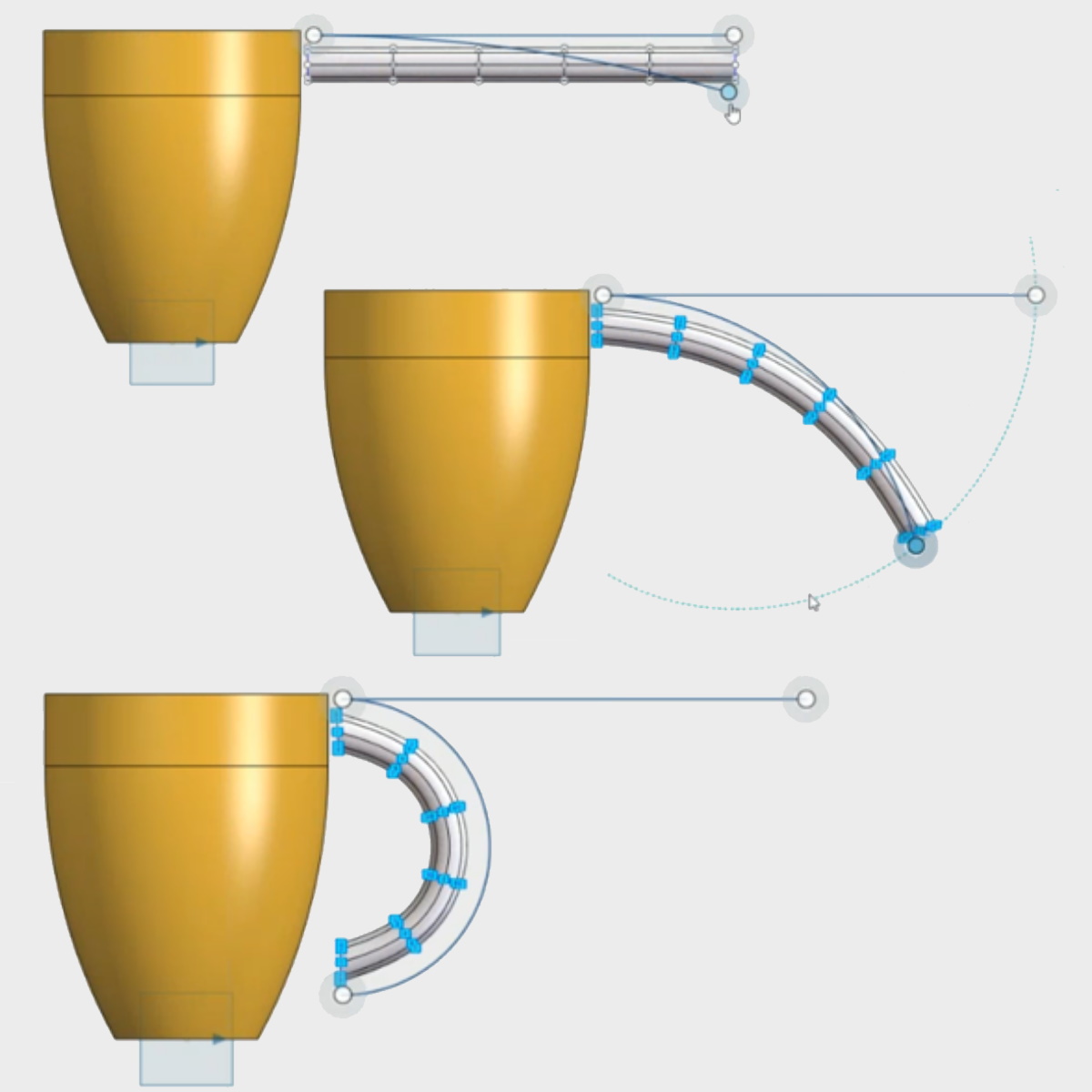 Savijanje
Kreirajte željenu geometriju a zatim se igrajte sa njom po XY osi i pratite šta se dešava sa oblikom u realnom vremenu.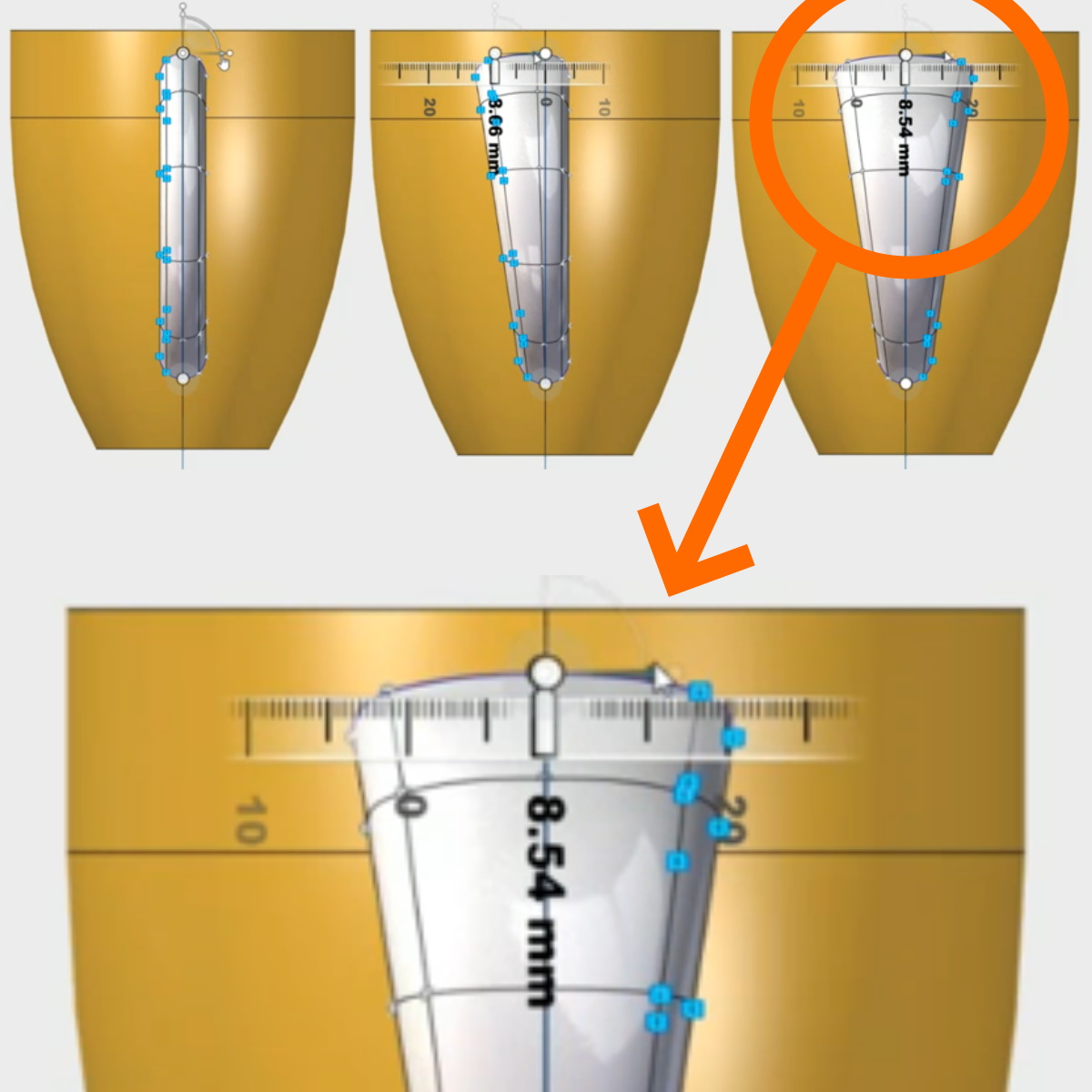 Izvijanje
Promenite projekciju i oblikujte elemente u trećoj osi sa jednostavnim, lepo čitljivim i savremenim komandama u 3DExperience korisničkom okruženju.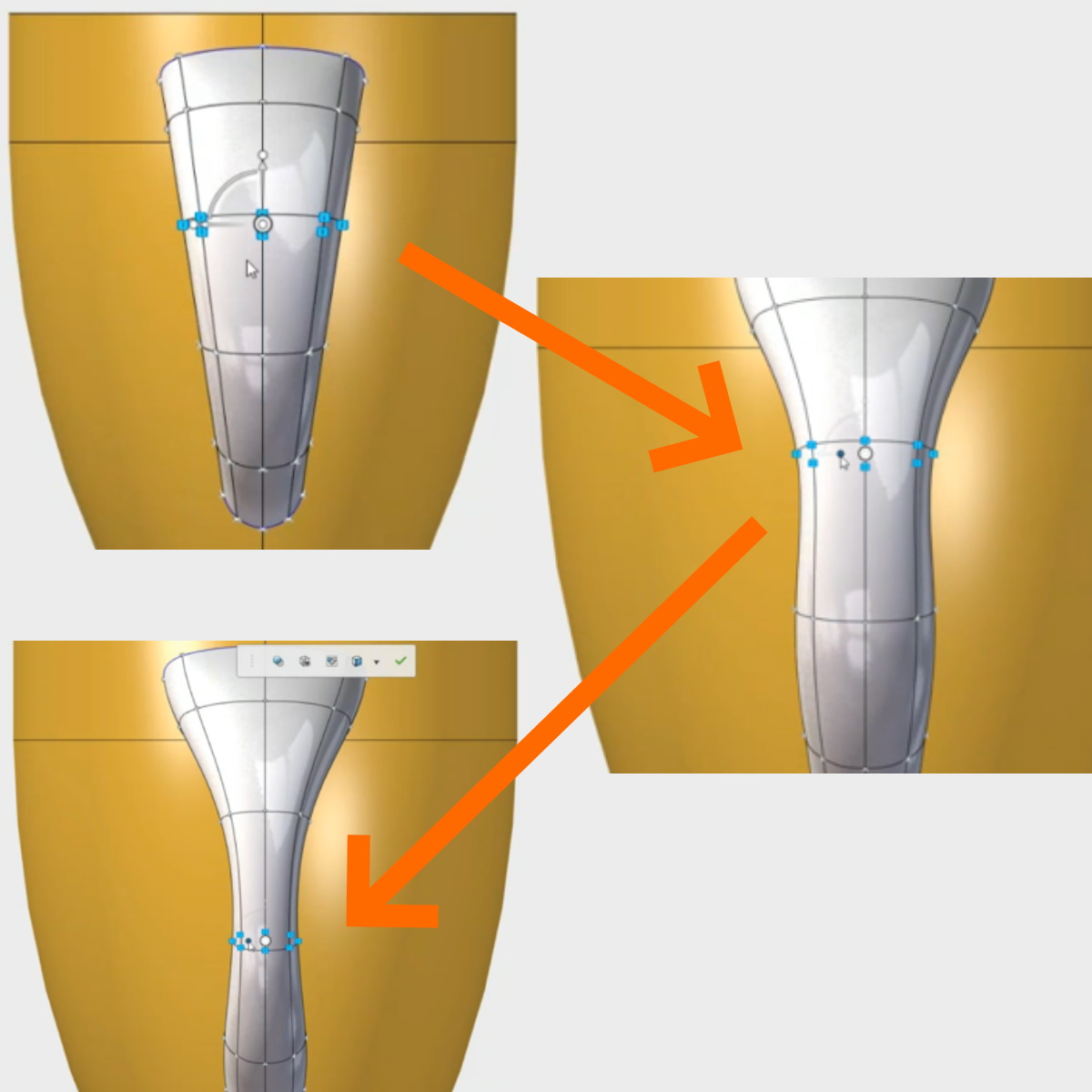 Simetrija
Ne plašite se šta će da se desi kada svoju prelepu zakrivljenu složenu ravan prebacite u njenu simetriju - dizajnirajte simetrične površine direktno!
Kad najsloženiji oblici postanu igra
3DExperience platforma rešava staru boljku industrijskog dizajna - nedostatak komunikacije između, sa jedne strane, "dizajnerskih" softvera u kojima mahom rade profesionalci vični vizuelizaciji i oblikovanju (modelovanju), i sa druge strane, "mašinskih" (3D CAD) softvera koji su nam neophodni da proizvod ode dalje u proces proizvodnje.
3DExperience platforma omogućava svim učesnicima na svakom projektu da koriste aplikacije koje im odgovaraju prema obrazovanju, veštinama, ulozi na projektu i ličnim preferencijama, ali uz dodatne prednosti koje nisu moguće kada se koristi više platformi i softvera za razvoj i komunikaciju - jednostavan transfer fajlova, pregled i propagiranje izmena iz tehničkih modela u vizuelne i natrag, prostor i alati za komunikaciju, rešenja za čuvanje aktuelne verzije, itd.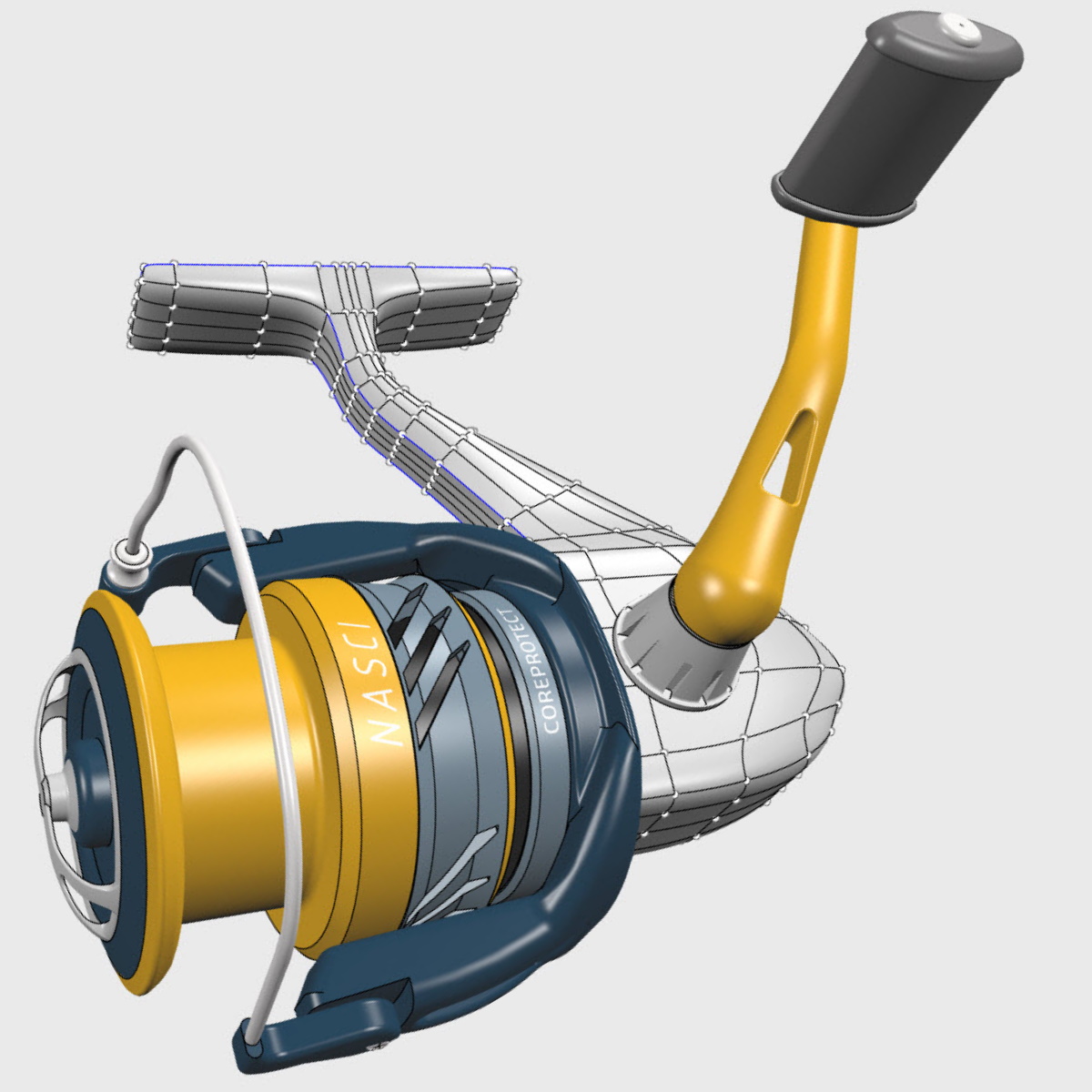 What problem does it solve?
Valuable extension for your solidworks
Digital Sculpting
First, SOLIDWORKS xShape allows much faster and more flexible creation of freeform shapes than standard parametric surface modeling. It is very intuitive to use because of the way you interact with the design to create and edit the shape – more like pushing and pulling on the surface, similar in many ways to sculpting a design versus CAD modeling. This also makes it easier to make dramatic changes to the shape than with standard parametric surface modeling, which makes xShape particularly useful in the early conceptual design phases of a project during which major changes in the shape of the design must be made quickly.
3DEXPERIENCE + SolidWorks desktop
Second, it provides interoperability with other 3DEXPERIENCE Platform applications like SOLIDWORKS xDesign as well as SOLIDWORKS desktop, unlike other free-form modeling software on the market that do not provide interoperability. For example, you can design something in SOLIDWORKS desktop, open it in SOLIDWORKS xShape, create a model, such as a cover for an electronic device, and then just reopen the whole assembly, including the new cover, in SOLIDWORKS desktop again. Changes made in the cover design in xShape will be passed reflected in to SOLIDWORKS desktop, and changes made in SOLIDWORKS will be reflected in the xShape model, thereby providing interoperability between SOLIDWORKS xShape and SOLIDWORKS desktop.
Cloud Flexibility
Lastly, xShape is not tied to a specific operating system, meaning you have more freedom when it comes to hardware you want to work on. Since it runs on the cloud, there is no required software maintenance, no installation, no updates, so you are always on the latest version and you can access it wherever you are.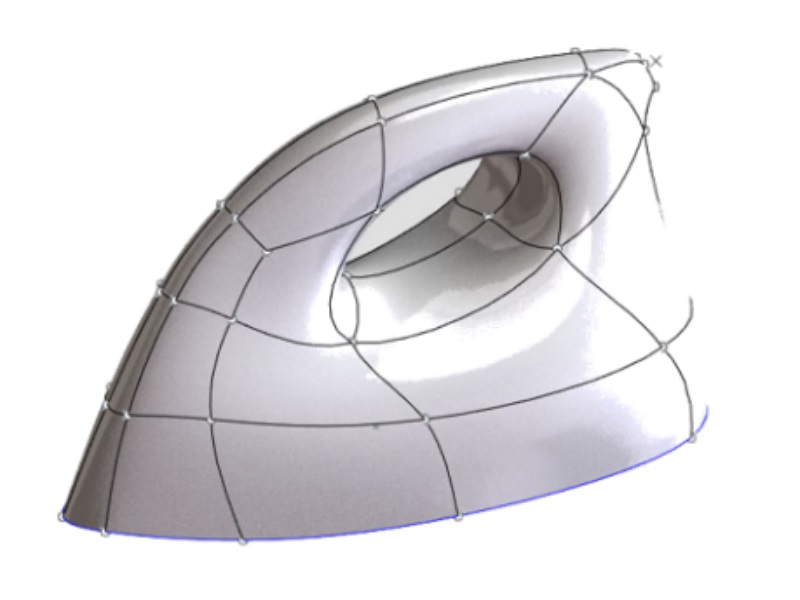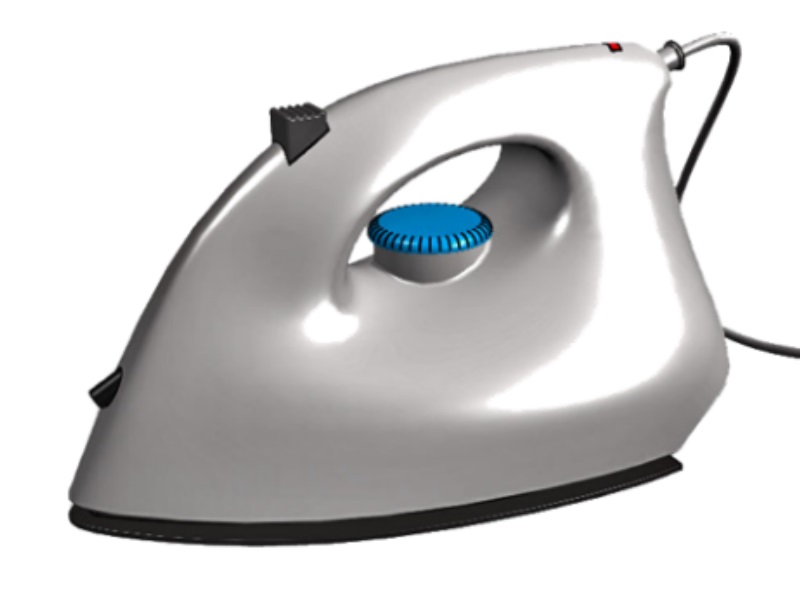 What is Subdivision Modelling?
SUB-D modelling
Subdivision modeling (also known as Sub-D modeling) is a special type of 3D modeling used to create very smooth models with scalable detail that look very smooth when rendered.
Subdivision surfaces are capable of producing smooth organic forms using just a relatively few control vertices. Unlike standard surface modeling that requires sketches and curves to control the shape, SOLIDWORKS xShape creates high-resolution models by manipulating (push-pull) a lower-resolution "cage" model while using software to subdivide for a smoother surface.
Prednosti SolidWorks xShape / 3D Sculptor rešenja
and the value it brings...
Ease of Use
Ease of use – an intuitive approach to creating dramatic freeform shapes makes xShape the perfect tool for developing new and exciting designs quickly that can be rendered and manufactured for design reviews, customer approval or testing.

Collaboration
Collaboration is at the core of xShape – sharing concept designs and working on the same design is as easy as connecting on social media.
Interoperability
Interoperability with SOLIDWORKS desktop and SOLIDWORKS xDesign as well as compatibility and scalability with the rest of the 3DEXPERIENCE Platform provides a complete business innovation platform to help you develop products more efficiently and grow your business.

Browser-Based
SOLIDWORKS xShape runs fully in a browser, so no installation is necessary, meaning more freedom to choose what device you want to use to create.
Always on the Last Version
With SOLIDWORKS xShape you never have to worry about what version you are running, you're always using the most current version of the software – no more upgrading and worrying about software version compatibility.