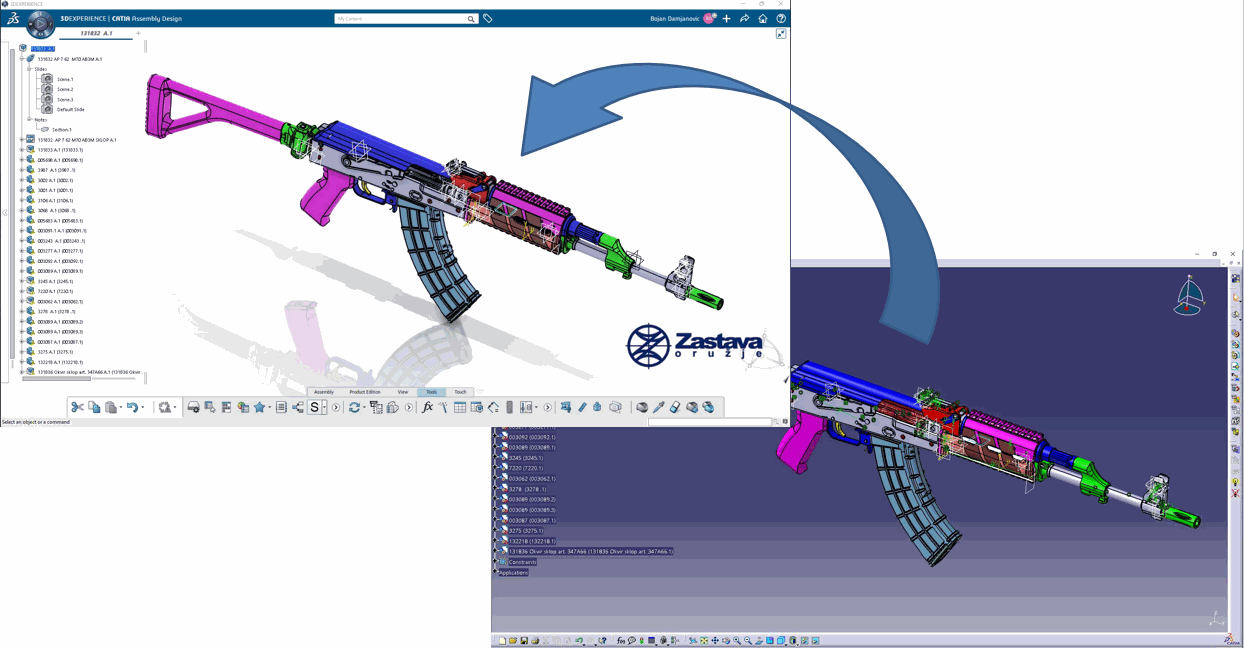 Latest applications for product development
Zastava Arms is a major Serbian weaponry manufacturer since 1853, and ever since implemented cutting edge technology in their product development from world leading providers.
 
Zastava was using CATIA V5 from Dassault Systemes for over a decade, and this initiated virtualization of product design, functional testing and CNC machining.

 Now one step further is implemented with adoption of 3DEXPERIENCE platform and a full migration of existing product information. This enabled other non technical persons to have access to latest product information thus making decision making process a lot easier.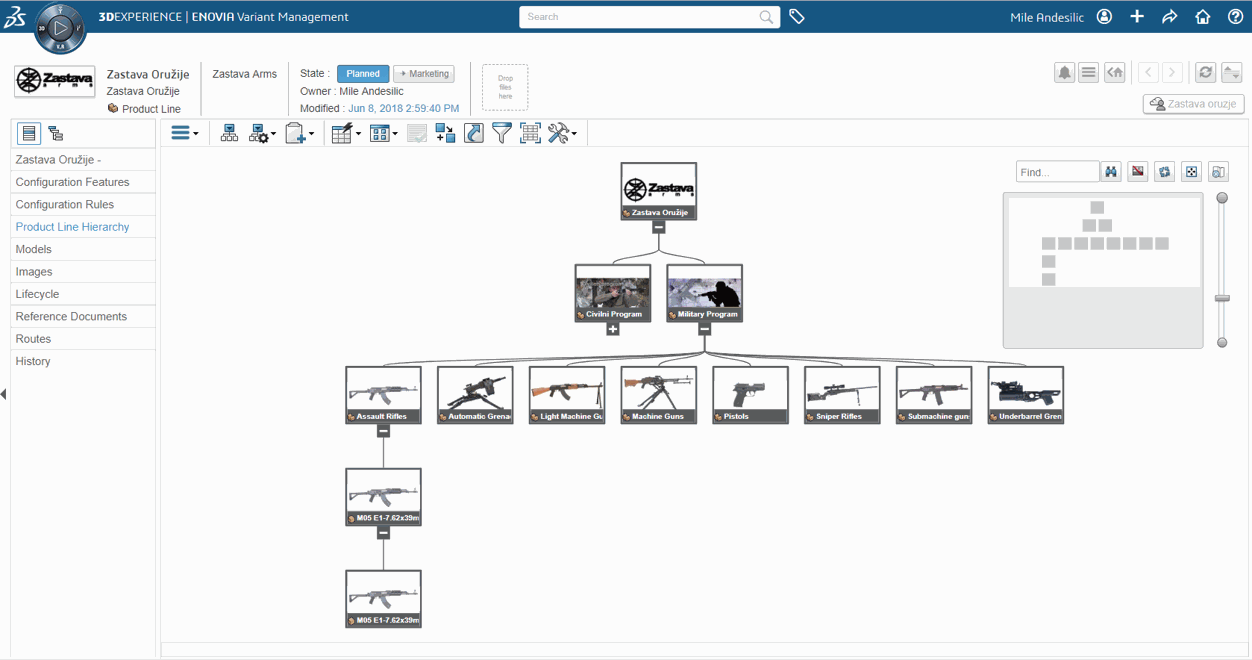 Configuration & variant management
Interactive product hierarchy display - one source for all latest versions of products. This makes easy for sales people to configure to order through web interface, communicate with R&D and have insight to latest product development. On the other hand R&D now has single source of truth and can avoid common pitfalls such as duplication of product documentation, fully digital derivations & configuration management.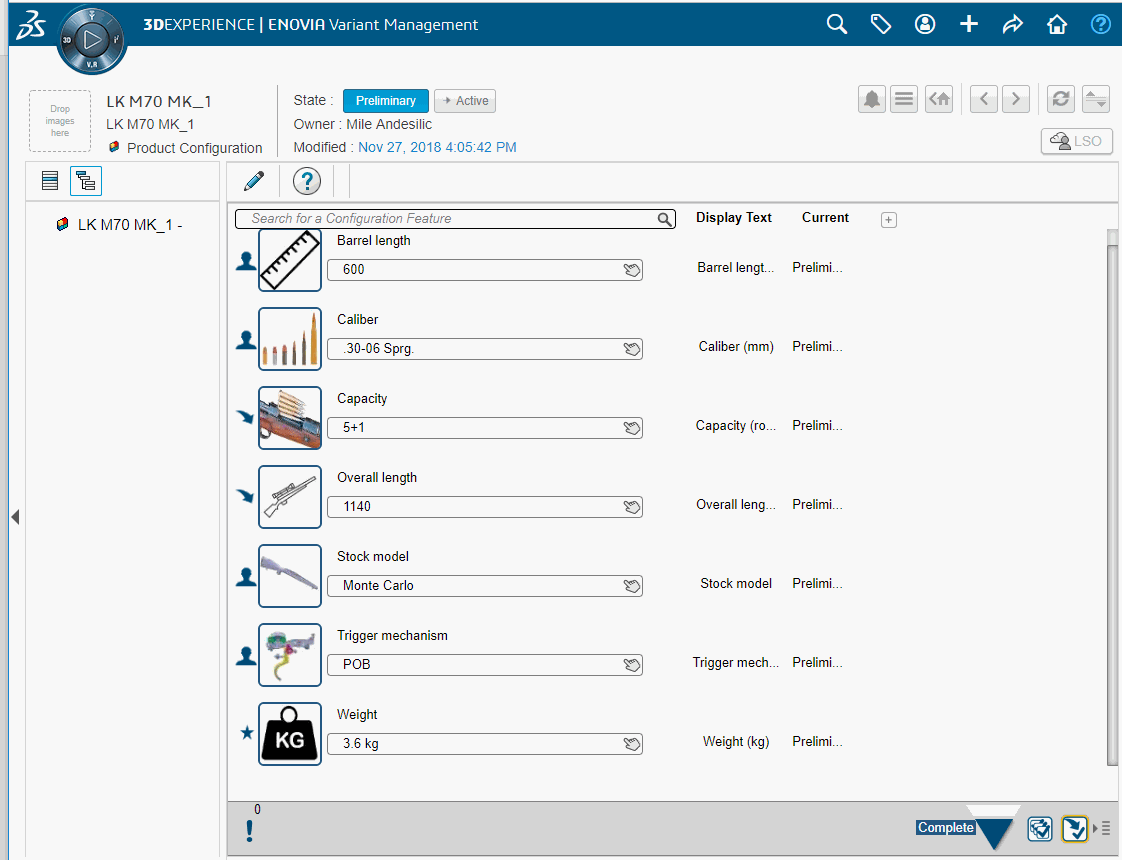 Product configuration app
Using predefined rules for product and its documentation configuration.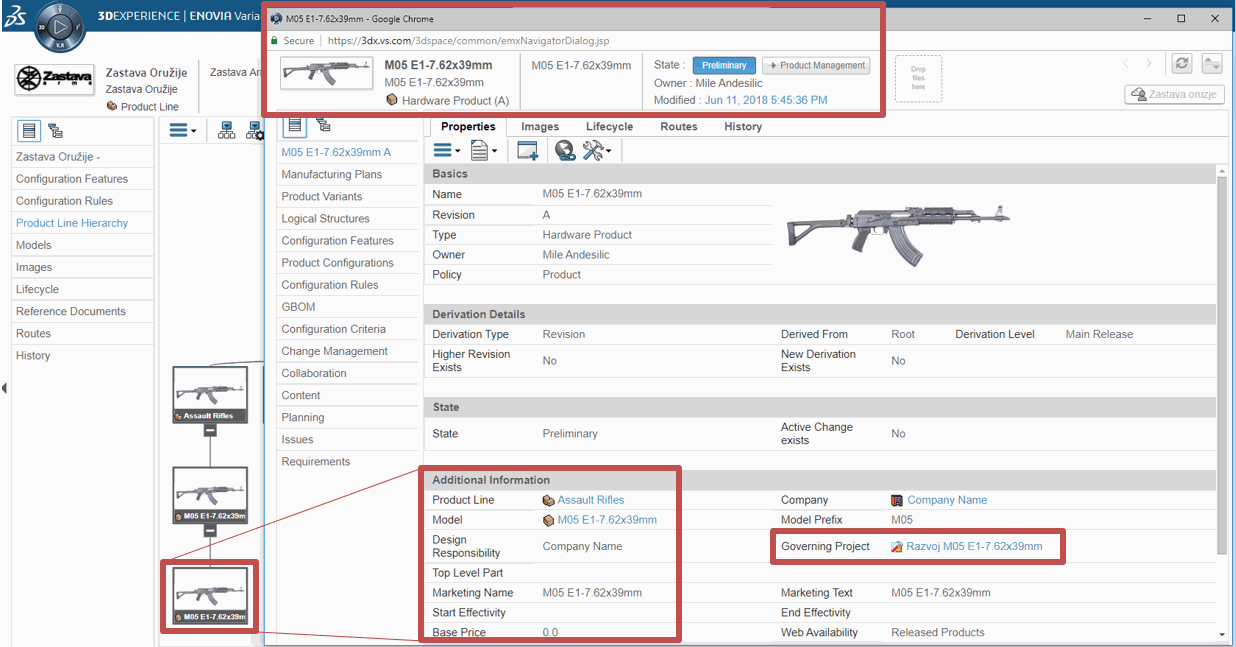 Product information connected to projects & BOM's
 complete set of product information is available through web interface. user can literally walk-through product hierarchy and see for every single product its: product line, model, history, governing project, assigned managers, information for technical, marketing and sales staff...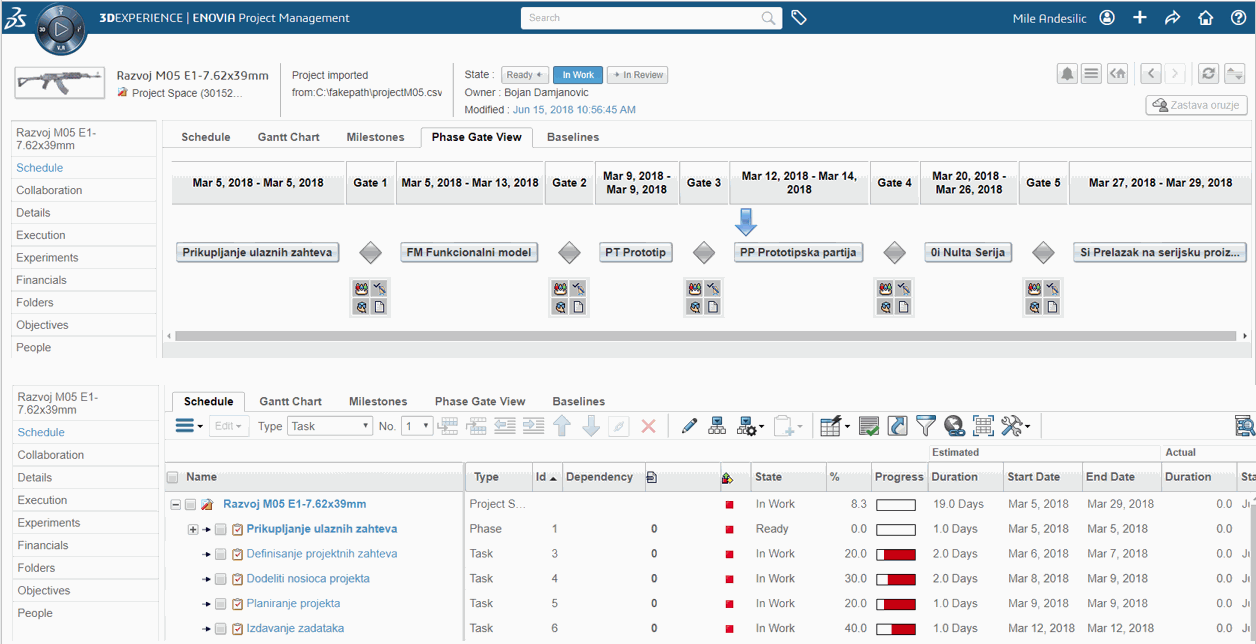 Project management
 All the projects related to R&D are managed in single environment connected to project deliverables, reports, assigned people... Real time task execution and automatic progress of tasks upon deliverable approval changed the game in project management process. It is now possible to easily monitor activities, issues, and to organize team work.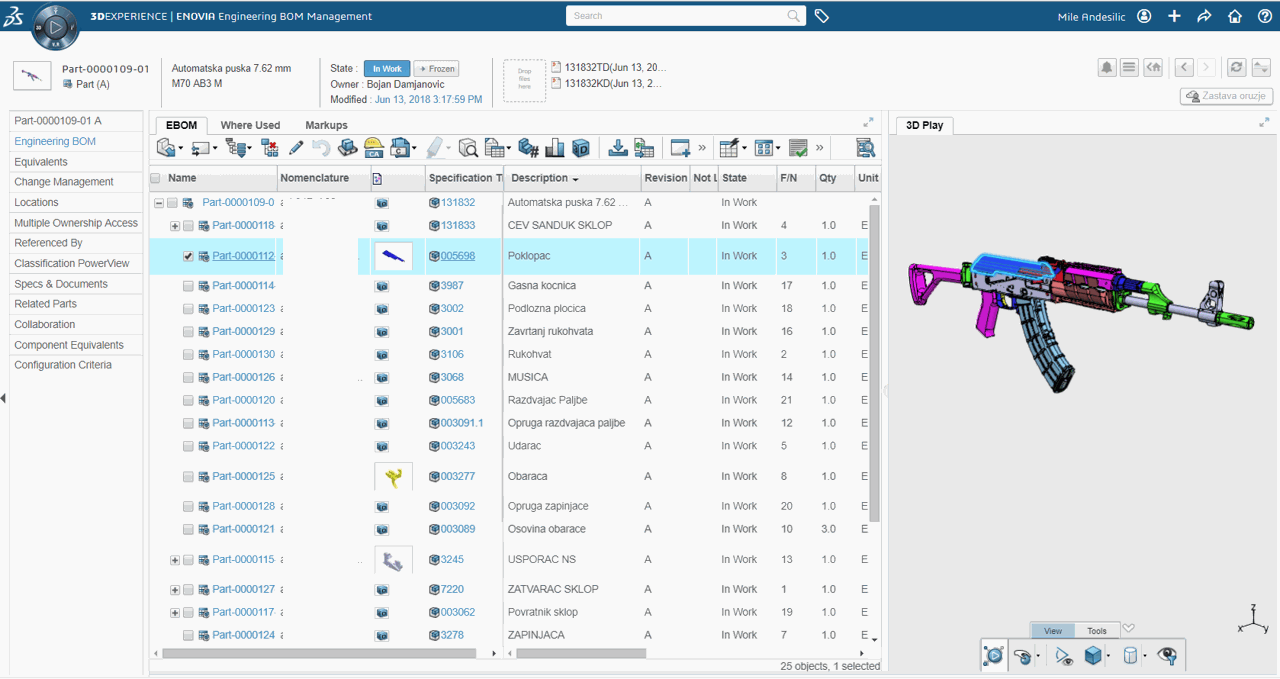 Product BOM available for all users
Unique source of product information with integrated preview and related documents presents unique source of information for all related departments.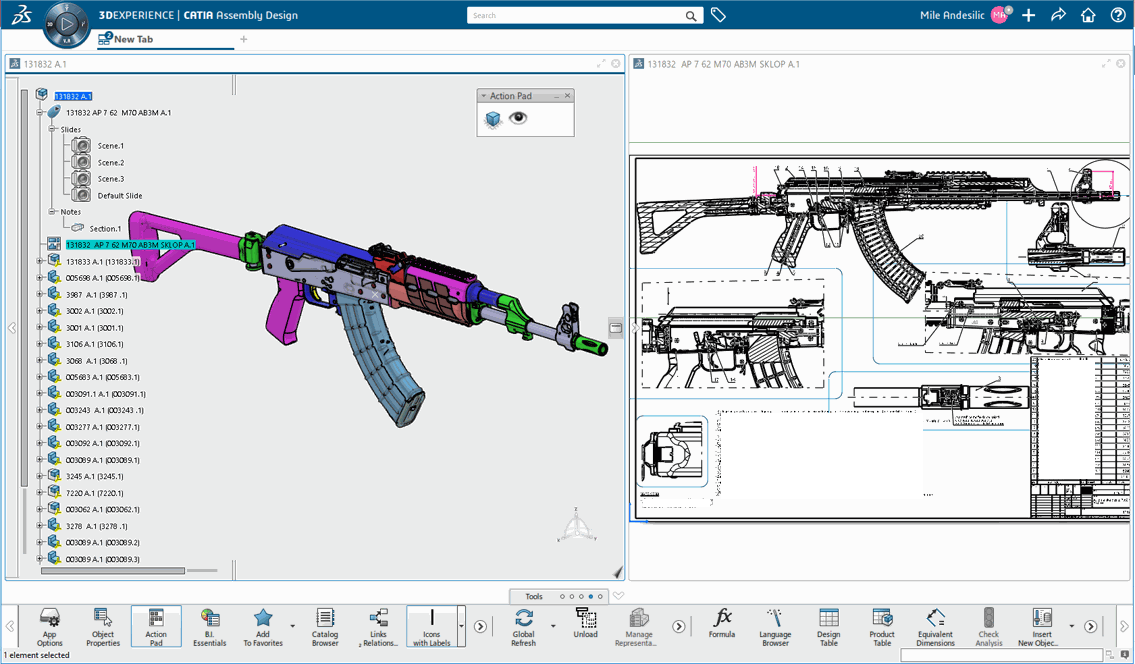 Automatic sync between CATIA drawing and BOM
Drawing is embedded in product tree structure and directly accessible within product structure.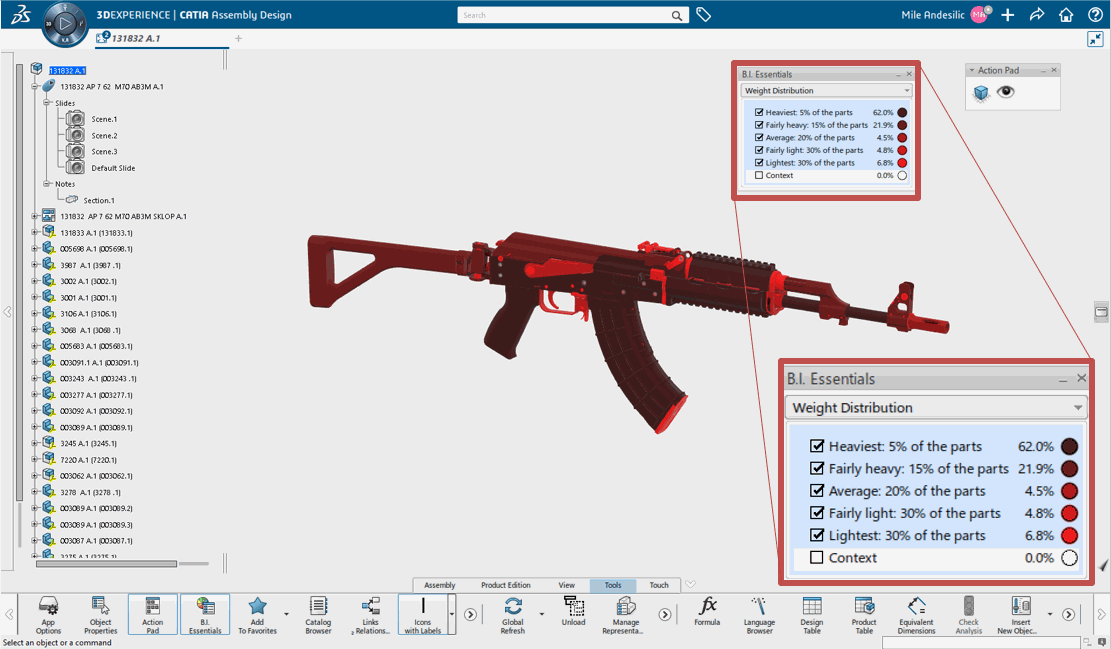 CATIA B.I. Essentials
Interactive display for variety of parameters such as weight distribution really suports better decision making process...

Final product testing
Video demonstration of customer presenting and testing their product for their customers.
Interactive user experience
CATIA Composer is used to generate printed and interactive content for post-sales activity. 
Prototype workshop uses Delmia machining roles
Delmia machining roles are used within R&D department CNC Workshop to manufacture prototype parts. Seamless integration to the platform enabled users to have product and manufacturing information all in one place.